Biblical Boundaries – A 6-Part Series
Establishing strong, Biblical boundaries is one of the hardest, yet most important things for a betrayed wife to do. Really, for any believer to do. Unfortunately, it's a task that leaves most of us wondering where and how to even start. Many of us have spent our lives believing that unconditional love looks different than the Bible actually describes it. We mistakenly think setting boundaries is mean, or unloving, or… gasp… un-submissive.
In fact, it is often the most loving, God-honoring thing we can do! God sets strong boundaries with us, and He makes it clear in Scripture that we are to do the same in our relationships. All of them. So, we're going to spend the next 6 weeks exploring what the Bible has to say about boundaries. We'll learn what Biblical boundaries look like, how to set them up, and how being obedient in this area ultimately puts God in control.
WEEK 1: Defining Boundaries – God's Way
WEEK 2: 5 Principles of Healthy Boundaries we Learn from God.
WEEK 3: 5 More Principles of Biblical Boundaries we Learn from God.
WEEK 4: 5 Rules for Making Boundaries Clearly Laid Out in Scripture
WEEK 5: How Do I Set Biblical Boundaries? 5 Steps to Get You Started
WEEK 6: How Biblical Boundaries Put God in Control
---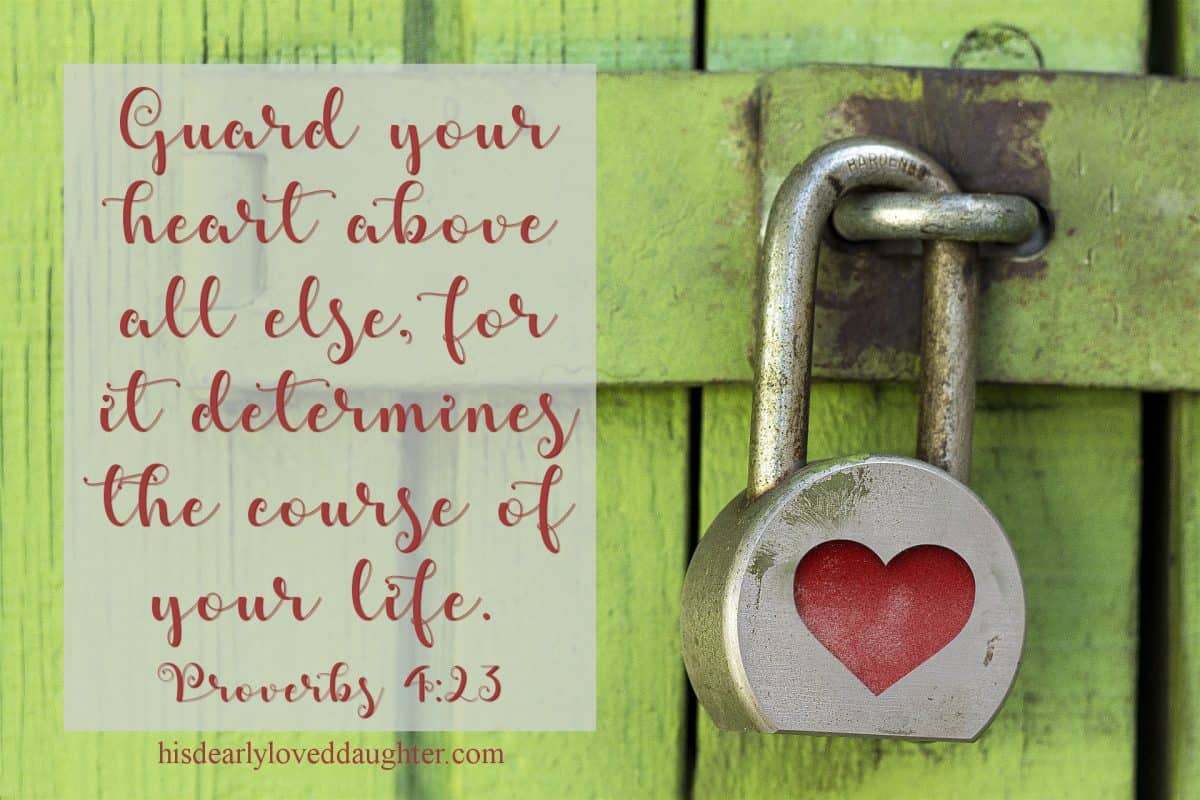 WEEK 1: Defining Boundaries – God's Way
Merriam-Webster defines a boundary as: "Something that indicates or fixes a limit or extent." The Oxford English Dictionary says it this way: "A line which marks the limits of an area; a dividing line."
I kinda like both. When we set personal boundaries, we're 'drawing a line' or 'fixing a limit.' We're clearly communicating where the actions of another will reach the extent of our tolerance and thus divide them from us. Boundaries define our borders. Who we are. Where we begin, and where we end.
When we set personal boundaries, we're 'drawing a line' or 'fixing a limit.' We're clearly communicating where the actions of another will reach the extent of our tolerance and thus divide them from us. Boundaries define our borders.
Click To Tweet
Titus 2:14-15 – He gave His life to free us from every kind of sin, to cleanse us, and to make us His very own people, totally committed to doing good deeds. You must teach these things and encourage the believer to do them. You have the authority to correct them when necessary, so don't let anyone disregard what you say.
A person with no boundaries is a person who is undefined. This will most often result in confusion. Both on the part of those we find ourselves in relationship with, and within ourselves. We won't know how to proceed when we feel violated, because we won't know for sure that we HAVE been violated.
I struggled with the idea of boundaries for many years! A combination of my own personal baggage, and a misunderstanding of unconditional love caused me to be torn between knowing I couldn't, and shouldn't tolerate my husband's sin, and believing that taking any kind of action would be selfish and unloving. I wrestled with it for years. Each time a new discovery of his acting out would come to light I would feel so helpless. I would clearly communicate to him that it wasn't okay, but beyond that, I just didn't know what to do.
Since then I've learned that just as a clearly marked property line plainly establishes when our borders have been crossed and an individual has violated our property, so a clearly defined personal boundary will do the same for our hearts. We won't have to explain why or how we were violated. It will be clearly evident by which side of the fence the person stands on!
Boundaries are a necessary part of every human relationship! Parents need to establish clear and concise boundaries for their children. Employers need to do the same for their employees, and vise-versa. Friendships need boundaries. Families need boundaries. Church bodies need boundaries within their members. Marriages desperately need boundaries. In fact, even our relationship with God has been established upon clearly communicated boundaries from Him to us.
That's right! Our God is a God of boundaries. He established them. He communicated them. He keeps them. And He commands us to do the same!
A God of Boundaries
As I've been reading the Bible over the last few years, specifically looking for examples of God's boundaries, I've been blown away! In fact, I challenge you to find a single book of the Bible that doesn't include a boundary! Whether they are physical, emotional, spiritual or relational. Even creation itself demonstrates His power to define the lines between heaven and earth, land and sea, Creator and created. Additionally, our God is a covenant maker, and covenants are basically clearly defined and agreed upon boundaries. From the beginning of Genesis to the end of Revelation God lays out His parameters for His people.
Genesis 2:15-17 – The Lord God placed the man in the Garden of Eden to tend and watch over it. But the Lord God warned him, "You may freely eat the fruit of every tree in the garden – except the tree of the knowledge of good and evil. If you eat its fruit, you are sure to die."
Revelation 22:11- -Let the one who is doing harm continue to do harm; let the one who is vile continue to be vile; let the one who is righteous continue to live righteously; let the one who is holy continue to be holy.
"Look, I am coming soon, bringing my reward with me to repay all people according to their deeds. I am the Alpha and the Omega, the First and the Last, the Beginning and the End."
Blessed are those who wash their robes. They will be permitted to enter through the gates of the city and eat the fruit from the tree of life. Outside the city are the dogs – the sorcerers, the sexually immoral, the murderers, the idol worshipers, and all who love to live a lie.
You see, right from the beginning God gave Adam his limits. He told him what he could do, what he couldn't do, and what would happen if he did it anyhow. And all the way to the very end, God has clearly established His borders and plainly defined who will be allowed inside of them, and who will not. Our God is, without question, a God of boundaries!
Our God is, without question, a God of boundaries!
Click To Tweet
So, let's see what we can learn from Him, shall we? Come back next week to see 5 principles we can learn about boundaries from examining God's boundaries in Scripture. We'll look at passages from all over the Bible – Old and New Testament, to see if we can gain some understanding of our Father's heart.
*How about you? Have you had preconceptions about boundaries based on the teaching of church tradition rather than the Word of God? Are you skeptical to hear that setting strong boundaries is something God has asked us to do as believers? I'd love to hear about it in the comments below!
---
Did you know all the content in this series has been expanded into an interactive workbook full of questions and prompts to help you work through this issue in your own life? Click through the image below and get yours today!
---
---
**If you'd like to receive an email from His Dearly Loved Daughter once a week informing you of new posts, and keeping you up to date on all that is happening with the ministry, subscribe by clicking the button below and filling out the form. Please check our privacy policy to learn what information is collected and stored. Thank-you, and God bless!
***Unless otherwise indicated, all Scripture quotations are taken from the Holy Bible, New Living Translation, copyright © 1996, 2004, 2007 by Tyndale House Foundation. Used by permission of Tyndale House Publishers, Inc., Carol Stream, Illinois 60188. All rights reserved.

****If you were blessed by this article, please save and share it on social media using the buttons below, or, post our quotes to Twitter by clicking the "click to tweet" boxes in the body of the post.