Our Mission
HDLD Ministries is committed to reaching precious daughters and sons of God who have been wounded and broken by sexual addiction, porn addiction, intimate betrayal, abusive relationships, and other such traumas and point them to the only Source of true healing - the Lord Jesus Christ.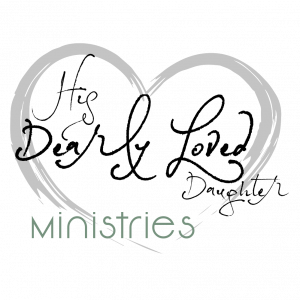 How it Started
Beginnings are important! What would the Bible be without Genesis? His Dearly Loved Daughter Ministries started in January of 2017 as Cherith began sharing her own healing story under the pseudonym Esther Hosea. Read Esther's first "About Me" post.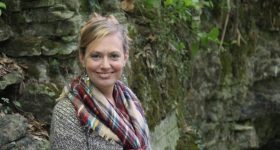 Cherith
I was raised in a Christian home, and spent my early years on the mission field in Brazil where my parents served with New Tribes Missions. (Now Ethnos 360) When I was about eight years old, they came back to the United States to "work out some marital issues." Less than a year later they were separated (for good) and divorced several years after that. My Mom had the difficult job of raising me and my brother alone and did her best to continue to point us to God even though our circumstances were less than ideal. Her passion for the Word of God is, without question, where I found my inspiration to dig in at the age of 13 - quickly falling in love for myself.
I met Steve when I was 16 when our family began attending the church his father pastored. It didn't take long for us to hit it off, and he has been my love ever since. I am so thankful to have married my best friend. No matter what we've been through, we've always enjoyed the company of the other more than anyone else in the world! I do not take that rare and precious gift for granted, and praise God for it!
We married young and God blessed us with kids right away allowing me the opportunity to stay home and dedicate my time to caring for them. No matter what other things God leads me to do in my life, the title of "Mom" will forever be my most cherished ministry role. Our three kids are amazing and I couldn't be more proud of who they are and who they're becoming. I love them with all that I am.
Though the circumstances that brought me to create His Dearly Loved Daughter Ministries were awful, I am so thankful for what God has grown from it. Our marriage is stronger than ever, our love deeper, our family more stable, and most importantly, my relationship with God has reached levels of deep intimacy it likely would never have known without the pain. I am so thankful to forever be His dearly loved daughter!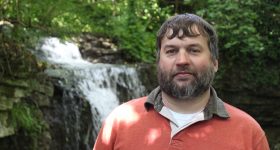 Steve
I was raised in a loving Christian home with 5 siblings.  My parents were excellent role-models for how to live a Godly life.  My dad is a pastor and my mom stayed home to raise us kids.  I was surrounded by sound Biblical teaching and excellent examples of what it meant to be a Christian. I, however, never really surrendered my self completely to Christ.  I prayed a salvation prayer when I was very young but I don't know how real it really was.
I started rebelling internally when I was a teenager and became addicted to pornography and lust at a young age but kept things looking good on the outside.  My sexual addiction continued through my relationship with Cherith and into our marriage. I knew I wasn't on the right path but I couldn't seem to rid myself of my internal struggle.
I partially surrendered to God in my early 20s and went forward in Church to profess my faith.  This surrender was short-lived due to my secret sins.
It wasn't until I got caught in one of many affairs that I finally gave up and surrendered my life to God.  I'm incredibly blessed, despite my repeated betrayals, to still be married to a woman who loves me unconditionally and to be chosen by the God of the universe to spend eternity with Him!"
The HDLD Ministries Story
When Cherith started blogging under the name Esther Hosea in January of 2017 we never would have guessed what God had in store for our marriage, let alone our ministry! Sexual addiction dominated our life, so at that time a healthy, God-honoring marriage seemed like a dream too far off to achieve.
But God...
Truthfully, starting the blog was simply an act of obedience. God clearly asked Cherith to do it, and she obeyed. At first it seemed more like a tool for her healing than anything else. As she faithfully wrote what God laid on her heart to write (digging into Scripture to be sure everything lined up) she found herself set free from a lifetime of misconceptions about love and marriage. Her world was rocked as she recognized the idols she had made of things like marriage, her husband, and "being good."
At the same time, Steve was digging into Scripture on his own. Facing off with his own idols: self, pride, and lust. God was re-writing his understanding of just about everything and bringing him to a state of total repentance and surrender.
Over the next two years God taught both of us so much about our identity in Him, about how to communicate with one another, and about what a God-honoring marriage REALLY looks like. At the same time, He systematically brought people into our lives who needed the answers we were finding as much as we did, and He asked us to share what we were learning for His glory. It is from there that our ministry has grown. Each step has simply been God's work in placing a need before us and asking us to trust Him and in obedience, fill it.
The fact is, we just never know what God has in store for us. When we make the choice to surrender wholly to His will for our lives, things change. He shows up in big ways. He moves mountains. He slowly (and often painfully) sanctifies us, making us more and more like Jesus. He takes our mess and remakes it into something beautiful. Something that brings glory and honor to His great Name! If HDLD Ministries ever becomes something other than that, it will be time to hang up our hats and call it quits! For now, though, we are continuing to find ways to reach those broken by the wounds of sexual addiction, intimate betrayal, and relationship trauma and point them to the only source of true healing - the Lord Jesus Christ.
We truly cannot wait to see what He is going to do next! May we forever be His humble servants.