Welcome to His Dearly Loved Daughter's Resources Page. I have tried to compile as many useful tools as I can think of to help us all in our fight against Sexual addiction, Pornography, Betrayal Trauma, and the exploitation of human beings who have been created in the image of the Lord God Almighty and who are all precious to Him. If there's something you're looking for that you don't see here, feel free to shoot me an email (hisdearlyloveddaughter@gmail.com) and I'll do my best to find what you need and add it for the rest of us too!
---
**This page contains affiliate links. This means that Esther may make a small amount of money if you purchase something using one of the links on this page. Though that is true, Esther wholeheartedly endorses the resources she has listed here. She signed up to be an affiliate with them BECAUSE she believes in what they're doing. Her commission will not affect your price at all. It will simply help compensate her for the time she invests in finding these resources for you. Click here for my full disclosure statement.
---
Internet Reporting / Filtering Software
While reporting and filtering software is not foolproof, and won't fix a rebellious heart, it is a useful tool for those who wish to keep themselves accountable to another Christian. It can greatly aid in the healing of someone who desires to be healed. It is also a great tool to help rebuild broken trust with a betrayed spouse. (Assuming the betraying partner is being trustworthy!) Here are some of the most reliable resources on the market:
Accountable 2 You Features:
*Simple Device Management
*Real-time Alerts (Through text messaging)
*Full Activity Reports
*GPS Tracking
*Much More!

Covenant Eyes Features:
*Equip your Conversations with Activity Reports
*Protect all your devices for one price
*Block the bad stuff with optional filtering
*Enjoy extensive Resources on their website to help you fight against pornography
Ever Accountable Features:
*Weekly full activity reports
*Choose your accountability partner
*Add to all your devices with one plan
---
Recovery / Support Groups
Journey to Healing and Joy is the ministry of Marsha Means and her team. Each member has been impacted by the sexual addiction of her partner and is committed to providing encouragement, hope, and support to other women in that terrible, confusing place! They offer counseling and coaching to women all over the world, as well as support groups, classes, a newsletter full of helpful articles and resources, and so much more! On top of all this, Marsha has written some of the most helpful books on the subject of betrayal trauma on the market. I believe God used "Your Sexually Addicted Spouse" – which she co-authored with Dr. Barbara Steffens – to save my life!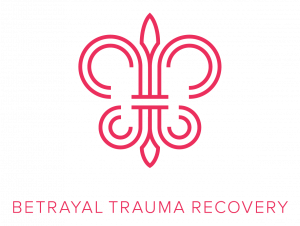 Betrayal Trauma Recovery is a wonderful resource, not just to find a great support group, but for many other healing tools as well! They offer a whole staff of APSATS trained coaches (All of whom have personally endured the sting of betrayal trauma) to help you find your way through recovery. You'll find classes (online) and curriculum as well as a blog, and a wonderful podcast to help and encourage you. In fact, I had the honor of appearing on that podcast. You can find that here if you're interested. Or,  Click the Betrayal Trauma Recovery logo to check out their website and get connected to the help you've been looking for!
Affair Recovery is the ministry of Rick and Stephanie Reynolds. After surviving their own story of infidelity and betrayal, the couple developed a ministry designed solely to help marriages recover from affairs. Start your healing journey with them by attending one of their FREE week-long intensives. (First Steps Boot Camp) That's right. I said free! Once you've completed the intensive, you'll be ready to enter one of their online support groups. The beauty of this program is that it is all done online, so it's available to anyone, anywhere in the world with an internet connection. Check out their website for more information!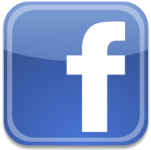 In my own, personal experience, Facebook support groups have proven more helpful than anything else. (I don't think I'd recommend them for the addict, since I think social media should be avoided by sex addicts, but I highly recommend them for the partner.) In fact I moderate several groups, and am a member of several others.
I will link to one below. It's very good and I highly recommend it, but it's not set up to deal exclusively with recovery from betrayal trauma. There are others, though, that are set up specifically for that. If you're interested in one of those, please either send me an email at hisdearlyloveddaughter@gmail.com, or a private message on Facebook. I'll ask you a few questions to figure out which groups would be the best fit for you, and then send you links so that you can request to join. I've made some amazing friends through these ministries!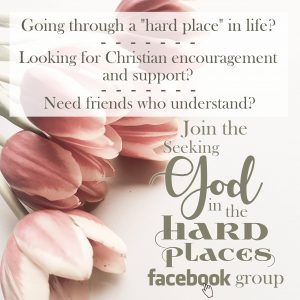 **A few words of caution from me – Recovery and support groups can be a wonderful tool to help both the addict and the partner of the addict heal. However, most of the widely available groups (such as SAnon and COSA) subscribe to the co-addict/co-dependent model. Please be careful and take that into consideration before putting too much stock into what they might say. True healing is found in Christ alone. There is no magic in the 12 steps. However, these groups can serve as tools. The options I've listed here are, I believe, a step above the more popular 12-step programs, and I would highly recommend starting with them.
---
Bible Study Tools
If you don't have this app installed on your phone, you're missing out! The Bible App is hands down my favorite tool for Bible study. I can't tell you how helpful it has been for me.
To have the Bible in thousands of translations available at my fingertips ALL the time – it's unreal and SUCH a gift! Apart from that, my favorite Bible reading plan is available through this app. It keeps track of my progress for me, and even has a feature in which you can go through a study as a group and add questions and comments to discuss later as you read.
There is also a verse of the day widget, (not available with IOS) which God has used countless times to speak to me in the moment.

This is my go-to resource when I have questions about a passage I've read, or when I need to find a list of verses on a specific topic. I especially love to use their commentary tool when I need help processing a specific passage.
When I'm writing, Bible Gateway is probably open. It's my favorite website to find passages of scripture. I can easily switch between versions if I need clarity on a specific verse, and there are many other resources as well.
---
Books / Workbooks / Videos
Books for Her
Products from Amazon.com
‹
›
Books for Him
Products from Amazon.com
‹
›
Book Reviews –
Slowly but surely, I am reading and reviewing most of the books on this list. Click the link above to see all of my available reviews.
Sometimes, we are so bogged down in the anxiety and depression that comes as a result of betrayal trauma, that it is too hard to even focus enough to read a book. During those times, tools like Audible or Amazon Kindle Unlimited can be a wonderful resource. Get all the books you know might help you and listen as they are read to you.

---
Movies / Television Streaming Service
At least in our family, we've set very strict guidelines around what we watch. The way we see it, there's just no reason to subject ourselves to content that could be triggering for me, or tempting for my love. Not to mention, we are trying to teach our kids the importance of strong personal boundaries. We want them to have the courage to live with integrity, even when it goes against the grain of what everyone else is doing. Companies like Pureflix help make that a lot easier!


---
Counseling / Coaching / Intensives
*Not all counselors are created equal – especially when it comes to dealing with sexual addiction. For that reason, I highly recommend that if you decide to go the counseling route, you make sure they are APSATS (Association of Partners of Sex Addicts Specialists) trained. To find out more about that you can check out the APSATS website here. 
 Pure Desire Ministries was founded by Dr. Ted and Diane Roberts out of  a desire to equip the church to deal with the growing problem of sexual struggle. Their ministry has grown over the years to include a great number of tools and resources to help you in your fight! They offer groups, counseling and events, as well as their award winning curriculum – The Conquer Series designed to be used in churches to "offer an on-ramp for people in the church to understand the true nature of sexual addiction, and to seek healing in a grace-filled, redemptive way."

Heart to Heart is the ministry of Dr. Doug Weiss. Here you'll find extensive resources as you work towards healing from sexual addiction, intimacy anorexia, and betrayal trauma.
Faithful & True is the ministry of Mark and Debbie Laaser. Dr. Mark has been counseling in the area of sexual addiction recovery since 1995. The website offers many resources for your healing journey, including the Men of Valor podcast.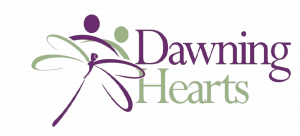 This is the coaching ministry of Jennifer Cole. Jennifer runs a unique practice because she is set up to meet with her clients virtually and can accommodate people all over the world! If you can't find help in your area, this may be the place for you!
---
Information

Fight the New Drug is an awesome organization with TONS of information about the harmful effects of pornography. These guys are taking this fight to a whole new level, and it's awesome. Check out their website and get informed. While you're at it, buy a t-shirt and let the world know you're fighting for love!
*"Fight the New Drug is a non-religious, non-political organization that exists to provide individuals the opportunity to make an informed decision regarding pornography by raising awareness on its harmful effects using only science, facts, and personal accounts."