New Year, New Look, and All the New Things at HDLD Ministries
Happy New Year from HDLD Ministries! It's time for an update, so stick with me to the end to see how you can get entered into our New Year Giveaway!
Here we are, it's 2019, and there are all kinds of new things going on here at His Dearly Loved Daughter. Well, actually, let's start there – with our name. We are now officially registered as HDLD Ministries, and are waiting on our final documentation to give us our non-profit status. We're still going to call ourselves by both names, but our official name and mission statement are:
HDLD Ministries – committed to reaching precious daughters and sons of God who have been wounded and broken by sexual addiction, porn addiction, intimate betrayal, abusive relationships, and other such traumas and point them to the only Source of true healing – the Lord Jesus Christ.
And the verse we're claiming as our theme is:
Jeremiah 17:14 – Oh Lord if You heal me, I will be truly healed; if You save me, I will be truly saved. My praises are for You alone!
New Look, New Faces
I hope you've had a chance to check out the new Home Page, and from there, spend a little time clicking around and checking out all the new additions to the website. While it certainly has a new look, there is so much more to it than that!
Where the old website really only had one page listing all the individual blog posts, and the Hope for Today page; the site update includes all kinds of things from a page dedicated to the various aspects of the ministry, to individual pages dealing with the various topics we address here, to an extensive resources page, and so much more. In addition, if you check out the About His Dearly Loved Daughter Ministries page, you'll find that Esther Hosea has stepped aside to make room for us to start using our real names and faces! Steve and Cherith have joined the team, so go check out the page to read our bios, see our pictures and learn more about what we'll be doing through the ministry. We're not just a blog anymore!
However, if what you're here for is the blog, don't worry. Nothing has changed much in that area. Just click the "Blog" tab from the top menu and it will take you to a page that is pretty similar to the old site. I'll still be posting a new article just about every Monday, Hope for Today will still feature a daily devotional, and our weekly subscriber email will still keep you up to date on both.
New and Future Ministries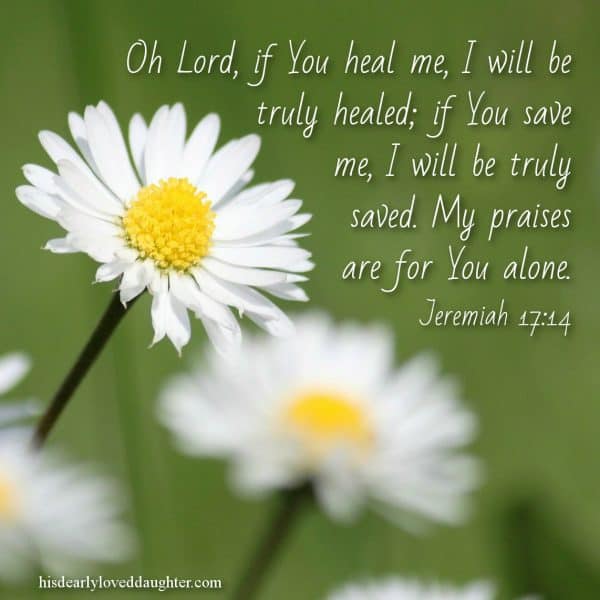 I've mentioned there are lots of new aspects to the ministry, and I'd love to take the opportunity to tell you a little about them, as well as to let you in on our great big dream for the future!
First of all, we've added coaching services and a speaking ministry to our repertoire. Really, we've been coaching for over a year already, but we weren't calling it that, and it wasn't anything official. We were just coming alongside men, women, and couples as they reached out to us for help. But, as this has demanded more and more of our time, and God has placed a vision in our hearts for the future, this became the natural next step. It provides a way for us to continue to help people, while also laying a foundation for future projects.
So if you're looking for a very affordable source of help as you navigate the road to healing, we'd love to partner with you! You can find our availability calendar HERE and book your first session today. The first one is free!
Hope House
I am so excited to tell you about Hope House, and the Hope for Tomorrow Program. God laid this idea on my heart way back at the very beginning, and as time has passed, and the need has become more and more obvious to us, our passion for it has only grown. We truly believe this is the future of HDLD Ministries, and we can't wait to see how God will move to make it happen!
There are so many women who suddenly discover that the man they've been married to for many years has a very serious sexual addiction. Most of the time the reason they're finding out is because that addiction has progressed to the point that these dearly loved daughters of the Lord have been devastatingly betrayed. Often abuse has become a part of the equation as the rebellion and ensuing guilt of the addicted husband turns him into a person neither one of them recognize.
While these precious women scramble in the aftermath of discovery to find their footing and figure out how to move forward, they're often left to do so with almost no support. They're shell-shocked and alone. Many are stay-at-home moms with very limited options if their husbands aren't yet ready to pursue healing. It would change everything for them if there was a safe place they could go for a time to figure things out.
We believe God is calling us to provide that place. A safe-house that will welcome them and their children for one to three months. During that time they will be expected to participate in the Hope for Tomorrow Program which will help them re-discover who they are in Christ, figure out how to set and keep healthy boundaries, and set a plan in place to fight for their marriages in a way that is healthy and God-honoring.
Of course, something like this will take significant funding. Our coaching and speaking ministries, along with the royalties from the book sales that are starting to come in provide a good start, but the fact is we're just not going to be able to accomplish this on our own. So, if the Hope for Tomorrow Program sounds like something you could get behind, check out our Support Page to find out how you can partner with us!
The New Book & Our Big New Year's Giveaway
Last but not least, we're so excited to have published our first book! The Biblical Boundaries Workbook is available today on Amazon, or through our Resource Library. If you're looking for a great tool to help you work through the issue of boundaries from a Biblical perspective this workbook is for you. It has extensive interactive sections designed to help you chisel away at any ill-informed preconceived notions you may have about boundaries and approach the subject with clarity. Every relationship needs boundaries. Start figuring yours out today!
Finally, with everything that's new at His Dearly Loved Daughter Ministries, we want to hear from YOU! We've put together a little survey to help us better understand our audience and its needs. We did this last year too, and it provided SO MUCH help to us. So many of our posts were driven by the information we received through those surveys. So take about 10-15 minutes out of your day, click the button below and fill it out. To say thank you, we're giving away 5 copies of the Biblical Boundaries Workbook. If you take the time to finish the survey, we'll enter your name into a drawing and choose 1 of our 5 winners each Sunday for the next 5 weeks. The sooner you complete the survey, the better your chances to win!
---
**If you'd like to receive an email from His Dearly Loved Daughter once a week informing you of new posts, and keeping you up to date on all that is happening with the ministry, subscribe by clicking the button below and filling out the form. Please check our privacy policy to learn what information is collected and stored. Thank-you, and God bless!
***Unless otherwise indicated, all Scripture quotations are taken from the Holy Bible, New Living Translation, copyright © 1996, 2004, 2007 by Tyndale House Foundation. Used by permission of Tyndale House Publishers, Inc., Carol Stream, Illinois 60188. All rights reserved.

****If you were blessed by this article, please save and share it on social media using the buttons below, or, post our quotes to Twitter by clicking the "click to tweet" boxes in the body of the post.