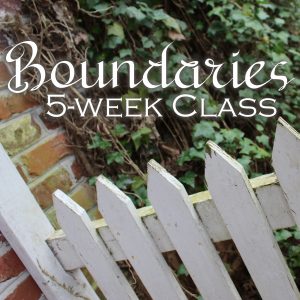 This 5-week class for women only will take you through the process of learning what boundaries are, and how to set them (and keep them) in your own relationships.
The class is conducted through a secret Facebook group which you will be added to once you join the class and removed from once the class has ended. You will need to follow the HDLD Ministries Facebook page so we'll be able to add you to the class. You can do that HERE.
This class includes 5 videos covering each week's material, several worksheets each week to help you interact with the material, (these are all optional, but available for those who want to get the most out of the class.) and a live video conference each week with Cherith and the rest of the class members to discuss the material and answer all your questions.
This 90-day support group for men only is designed for those who are VERY serious about committing to a 90-day period of total abstinence in order to reset their brain.
The 90-day detox has been proven again and again to be extremely effective at breaking the hold of addiction. But it's not an easy thing to do! A support group of other men, going through the same things at the same times, led by someone who has already done it himself can greatly increase your chance of success!
The group will meet once a week, and will include helpful resources like a Scripture reading plan that the group will go through together.