Just in case you haven't heard the news yet, our family is going back to Africa in a little more than a month! We're so excited that God has opened this door for us once again! He had to work a miracle or two to make it happen this time. And He did! We're so thankful, and so excited! 
We left a piece of our hearts in that little country in western Africa! We fell in love with the landscape, the people, the culture, and so much more! The church service we attended with our African brothers and sisters was a little slice of Heaven! We've been longing to go back ever since we left.
We've been praying faithfully for God to open that door in His time, and truth be told, we were starting to feel a little discouraged. It was starting to look like His answer to another trip was no. But wouldn't you know, out of nowhere and in just the most amazing timing He moved a couple mountains and BAM – another trip was booked! Isn't that just like Him?
This post is going to be a little different than you're used to around here. I just want to take a minute to give you an update on some of the precious people I introduced you to after our trip last summer and tell you a little about what we're planning to do this time around. 
If you haven't read about our trip last year, you can find that story here: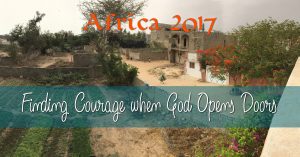 Next week we'll get back to normal here with part one in a six-part Biblical Boundaries series.  
JOHN & ELIZABETH and DAANEESH & TESHI
You can read about our experiences with John & Elizabeth, and Daaneesh & Teshi's here: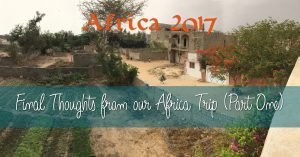 And you can read about our trip to the village where Teshi's parents live here: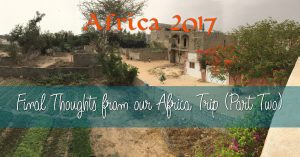 UPDATE – Daaneesh and Teshi are doing well. The biggest news is that Teshi is pregnant! They will likely have a new baby either by the time we get there, or maybe even while we're there! Which would be so cool! I'm really hoping that little baby girl (they're going to name her after Elizabeth!!) will make an appearance before we leave so I can hold her and snuggle her!  
I'm really looking forward to seeing my friend Teshi again too! I want to hug her and laugh with her and hear all about her pregnancy. We want to know how Daaneesh's studies are going. We want to hear about a conflict they had with another family in the town and whether they're going to be able to get some land and build a home soon.  
We're also really hoping we'll be able to visit the village and see Teshi's parents again. We've grown to care deeply for our far away friends. We're eager to see how they've been doing since we saw them a year ago. What new tool will Teshi's father want to proudly show us? Did they have a good harvest last year? Will they have new animals to show us? Will the other villagers be as interested in our presence as they were last time, or will it not be such a novelty this time? 
But ultimately, our main reason for going halfway around the world to visit a dangerous, third world, Muslim country is because John and Elizabeth and their precious kids are there. We love them. We miss them. And we can't wait to see them again!  
John and Elizabeth didn't go to this country in western Africa for a vacation. They didn't go for a short trip either. They're planning to spend most of their lives there. It's their home now.  
So far they've been living in a rented house, but they were recently able to purchase a piece of property and are currently in the process of working with a missionary architect to design and then build themselves a permanent home. We've seen picture, but we're really looking forward to seeing the property with them in person! 
While we're there we're also hoping to be able to spend lots of time playing with their sweet kids, meeting some of the people we've heard stories about over the last year, seeing John's new office in town, trying all kinds of new and delicious African foods, attending another glorious church service with them, and just loving on our precious family. They are so special to us! They've prayed us through the roughest year of our life. Faithfully supporting us even from far away! We want to be able to encourage and support them now!  
We're also really, really, REALLY looking forward to seeing Mariama again! 
MARIAMA
If you haven't already read Mariama's testimony, you need to do it ASAP! It is incredible! You can find it here: 
UPDATE – When we left Mariama last summer she was down. WAY DOWN! She admitted to us she was considering leaving the ministry. She just felt so beaten down. But she pushed through. She endured being kicked out of her house, and found a small apartment to live in. It doesn't accommodate many of the aspects of her ministry the house did, but she's continuing to do what she can. 
In November my love's Dad and Mom were able to go over for a visit, and while they were there they were able to present Mariama with the vehicle we all bought her! I wish I could share the video of her getting the keys and going for her first drive! (For her safety, I just can't put that on the world wide web.) I don't know if I've ever seen a person more excited! She was trembling with joy! She just couldn't believe it. 
In the months since then John and Elizabeth told us she has driven that little vehicle all over her little corner of the world – sharing Jesus everywhere she goes! It has been a massive help to her ministry, but even more than that, it was a great encouragement to her weary heart! Praise the Lord! 
John told us he has seen a lot of money trade hands in the name of World Missions over the years, but he has never seen money better spent for the purposes of advancing the kingdom of God than the dollars spent on that car!  
In other news, Mariama has been saving her own money and was able to purchase a piece of property. Later this summer construction will start on her new house! A house that will be built to perfectly accommodate her ministry!  
Last year I asked you to be a part of Mariama's story. I asked you to prayerfully consider giving money towards buying her a car and a house. Several of you joined us and we were able to raise $10,000! That money was spent buying her vehicle. I'm asking again friends. Would you like to help this precious sister build a house? I guarantee you there is no better way for you to spend your money than for the advancement of the Gospel. And there is no place more certain to do just that than Mariama's ministry! 
If you have any interest in contributing to this work, you can still give to the GoFundMe campaign we started last year. (If you'd like to send a gift to either Daaneesh and Teshi, or John and Elizabeth, you can do that too. Just leave a note with your donation and we'll make sure your money goes exactly where you want it to!) Every penny raised will be delivered in person in June. This is Kingdom work friends!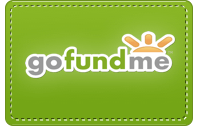 Click to Donate Now!
---
*How about you? Were you blessed by Mariama's story? Or one of the others? Is there any message you'd like us to deliver to any of these precious brothers and sisters while we're over there? Comment below and we'll be sure to pass it on!
*If you'd like to receive an email from His Dearly Loved Daughter once a week keeping you up to date on all that is happening with the ministry, subscribe by filling out the box below. Thank-you, and God bless!
**Normally I ask you to share this post on social media here. But this time, if you feel compelled to share anything, please go to the GoFundMe page and share that campaign! Thanks friends!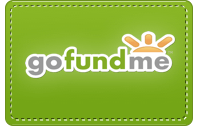 Click to Donate Now!