I have just finished reading the book, Seen: Hope Prevails – A True Story, by Karen Michaelle. It is her own personal testimony about how God took her through difficult life circumstances and ultimately led her to start an amazing ministry in Kenya.  It's an inspiring story, and one that will likely challenge you to consider what God may be leading you to do for His Kingdom.
Karen's story starts out with overwhelming pain, trials, and mistakes.  This unlikely beginning to what turns out to be such a powerful, God-honoring testimony leaves the reader feeling empowered.  Truly God can use all of us, no matter where we are, no matter what we've come from.  No one is too broken to be used mightily by Him if only we have the courage to step out in obedience.  And as Karen says, We don't have to fear the unexpected or asking God what He has for us to do. The truth is that within us exists the empowerment of God to get it done. Click To Tweet "We just need to be willing to open our eyes, our hearts, and our hands to be used for a purpose much greater than ourselves, our families, our communities, our country, or our world."
*This post contains affiliate links. You can read my full disclosure statement here.

Africa Holds a Piece of My Heart
Much of Karen's story takes place in Kenya and other parts of Africa.  If you've been here at His Dearly Loved Daughter before, you know that Africa has become very special to our family!  We left a piece of our hearts there after our recent visit to western Africa.  For that reason, I was especially stirred as Karen told the story of the street boys in Kitale, Kenya.  We saw something very similar in the area we visited, and it was heartbreaking.  The thought of so many little boys, left to fend for themselves on the harsh streets of a third world country is unimaginable!  These boys have so many needs that go unmet, and yet, Karen explains, What I have experienced has shown me that more than anything, regardless of their needs, people desire to be seen and to know that someone really cares about them. Click To Tweet
Isn't that so true?  Even starving little boys on the streets of Kitale have the same longings deep within their souls that you and I do.  They want to be seen.  They want to know that someone cares.  They need the Lord!
That's why I'm so thankful that there are people like Karen in the world. People who God has gifted with huge, compassionate hearts that are driven to action when they break for others.  Karen couldn't stand by and do nothing when she encountered these precious boys.  She was compelled by the Holy Spirit to make a move; to leap out in faith and do something bold.
"Upendo Means Love"
What started with the rescue of one boy from those streets quickly grew into a new home for 6 precious children of God.  Through a whirlwind of events that you absolutely have to read about, Karen and the team that had quickly gathered around her, were able to change these little lives forever.
What was born in those short months was a place called Upendo Home: a small, three room house that would consist of one living area and two bedrooms. (One for the guardians of this new family, and one for the boys.)  There was also an outdoor kitchen and a pit toilet.  This was all built on the property of a church that doubled as a school.  These boys were not only going to now have a place to live in comfort and safety, food to eat every day, and clean clothes to wear; they would also have the privilege of an education, and the one thing they needed most – training in the Word of God!  The name Upendo Home was chosen because in Swahili, Upendo means love.
True love is sacrificial and puts the needs of others above the needs of ourselves.  That is what Upendo Home does. It is truly a love home!  The goal of the team is simple: raise these boys into men of God. Men who will then go out and impact Kenya, and even the world, for Christ.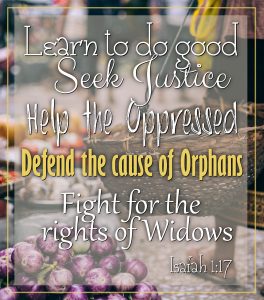 Why this Book is Helping Me Heal 
You may be thinking, "That's nice Esther, I'm glad you read a good book, but what does it really have to do with betrayal trauma recovery?  Why do you think we care about this book or would want to read it right now, when our lives are in shambles?"
Probably none of you are actually thinking that, but I still want to tell you why I think this book is a great tool for those of us who are trying to heal together.  You see, Karen's story starts out a lot like many of ours.  She suffered abuse and trauma too. But God wasn't done with her just because her marriages had failed.  He had great, big, mighty plans for her.
Maybe I'm alone in this, but I sometimes become overwhelmed by the mess.  I try to peer down the path ahead and I just can't see anything that isn't consumed by this stupid sin.  Then, I read a book like this one.  A book full of God's all-powerful hand leading the broken to victory.  I read a book like this and I feel my spirit lift as I consider the plans God may still have for us!  I am reminded how thankful I am to belong to such a gracious King!
God's not done with any of us! You never know what He may call you to tomorrow.  It may be as simple as taking the opportunity to encourage that coworker who is feeling overlooked and invisible. Or, it may be as grand as traveling around the world and starting a ministry you haven't even imagined yet.  For Karen, God simply led her to take one step after another, and before she knew it, Upendo Home was a reality and then, she had started a whole ministry dedicated to God's work in Kenya: Love Without Borders.  Karen says, If we want to be used in mighty ways, we must be brave and look beyond our own blessings to see – really see – those who so desperately need our help. What is needed might be as simple as a kind word, encouraging hug, or a hot meal. Click To Tweet
We must decide to be intentional about putting compassion into action. - Karen Michaelle
Click To Tweet
---
*How about you? Were you inspired by Karen's story? How do you think God might want to use you in the future?
**If you'd like to receive an email from His Dearly Loved Daughter once a week keeping you up to date on all that is happening with the ministry, subscribe by filling out the box below. Thank-you, and God bless!
***If you were blessed by this article, please save and share it on social media. Click the "P" on the image below to save to Pinterest, the "click to tweet" boxes in the post above to share on Twitter, or use the buttons below to share on Facebook, StumbleUpon, or Google +.